By Adam
The release of our latest version of Zest comes with many improvements and enhancements. One major enhancement has been to our Insight Centre as understand the power of insights and how they are key to supporting employee benefits managers.
At Zest, we recognise the value of providing top quality management information. While we already have a comprehensive suite of exports to allow this, our updated Insights Centre now provides a depth of data analysis not possible in the UI before. What is more, manipulating and understanding that data is now an even more simple and intuitive process.
Listen to our Zest Cast with Tom, our head of product and the exciting updates you can find in Zest 4.0. Learn how the power of insights can support HR and Benefit teams to better engage and empower employees.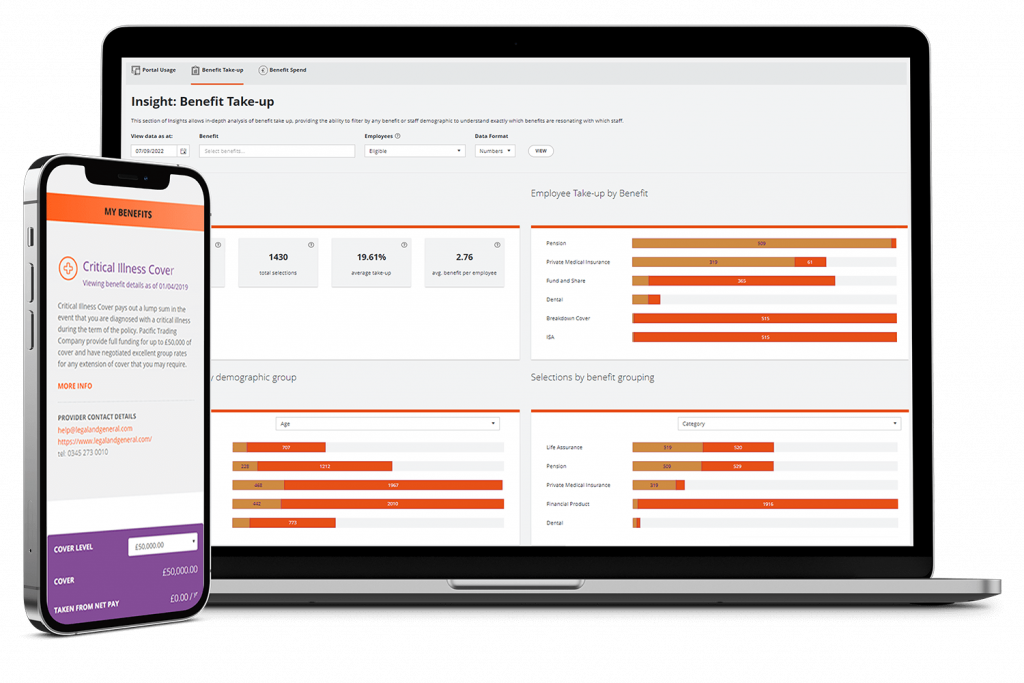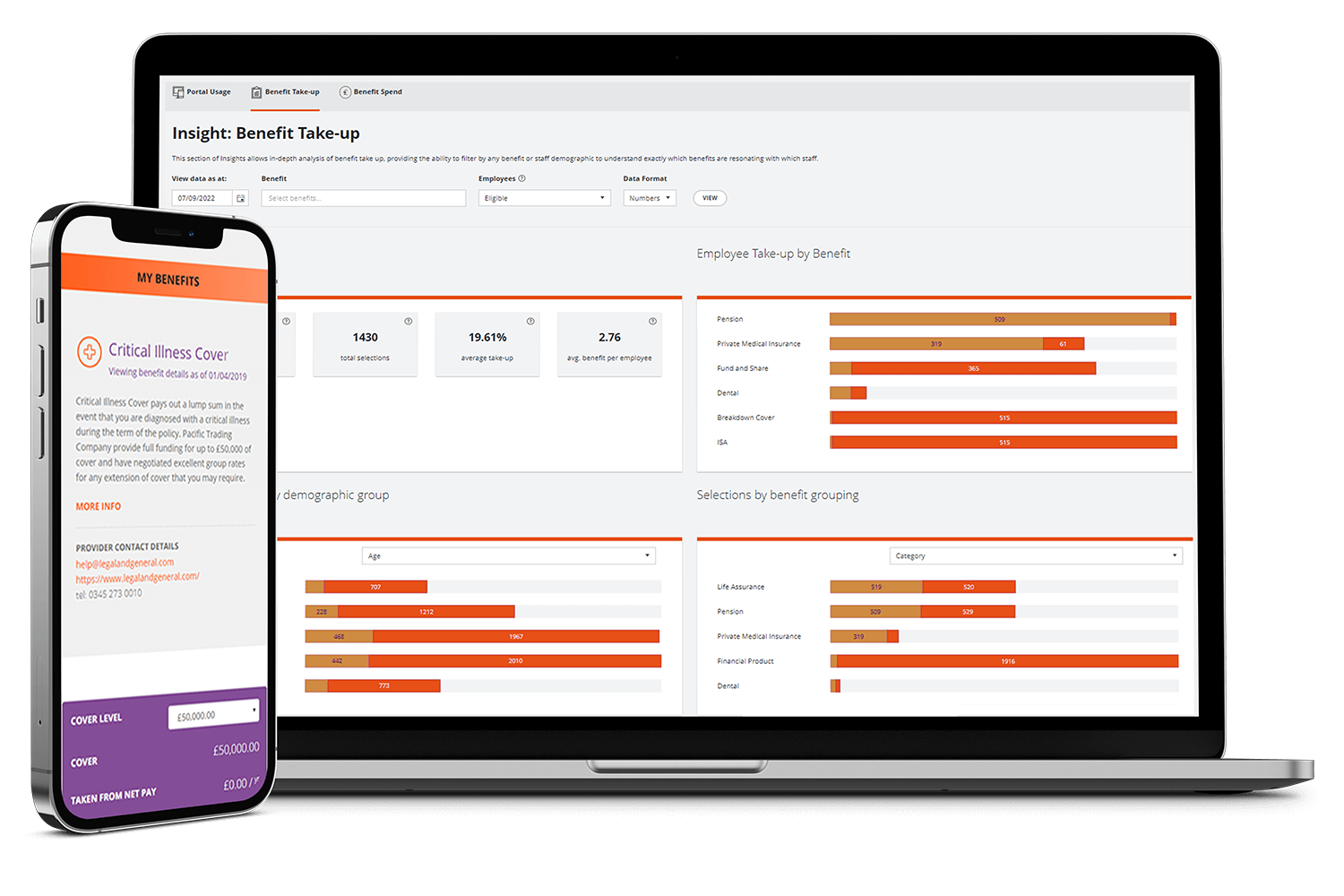 Insight Centre
Our new and improved Insight Centre puts a huge variety of Management Information into the hands of benefits managers, allowing employers to delve even deeper into data covering Engagement, Take-up and Spend. Providing insights more quickly, reporting simple and decision making easier.
Data can be filtered more granularly, and by doing so admins can identify trends within specific demographics, departments, salary brackets and more.

Plus, the Insight Centre now also comes with three brand new exports, allowing complete access to every piece of information, which can be exported as raw data for forensic analysis using the tool of your choice, whether it be directly in excel or Power BI, Tableau, Qlik or Locker etc.
But why are these insights so critical in the modern workplace? Let's explore more…
Engagement
Updated and improved engagement information allows you to have a more detailed understanding of how, when and where employees are interacting with Zest – including how often they log in and on what devices – so you can build a picture of which elements are working best for your business.
Allowing for fast communication and response, whatever the size of your workforce, you can gain all this information in a single interface and monitor these trends over time, therefore making it easier to address all your key audiences and manage their key levers of engagement. The goal is to ensure that your workforce can easily access the services, and you can track activities and the ROI of your efforts.
Benefit Take-up
Gaining an in-depth analysis of benefit take-up is a real bonus for businesses. Allowing a wide variety of filter options – including the ability to narrow the scope of the data to one or many departments, employee age groups, gender, or salary brackets – gives detailed information on what is working in minute detail. You can filter benefits to categories, themes, funding types and much more and therefore build a picture of what appeals to whom and how best to implement particular benefits across your business. By consolidating key data points, you can start to determine their impact, their cost to you and disregard any that are no longer working.
Benefit Spend
Granular analysis of both employee and employer spend, alongside the ability to split out National Insurance savings gives you a failsafe way of monitoring and therefore forecasting costs without any confusion. Enhanced by all the same filters as benefit take-up, data is broken down and processed in many different ways, ensuring you are meeting your business goals and budgets.
What else launched in Zest 4.0?
We added a number of extra enhancements, to find out more, speak to a member of our team to learn how Zest is constantly improving our award-winning employee benefits and engagement solution.