It's time to focus on simplicity and say goodbye to frustratingly lengthy implementation and renewal projects with Zest. Now, you can have your employee benefits platform up and running in a matter of days or weeks rather than months.
Zest's revolutionary Benefit Builder enables lighting fast benefit configuration and dramatically quicker implementation. And changes can be made subsequently in a matter of no time.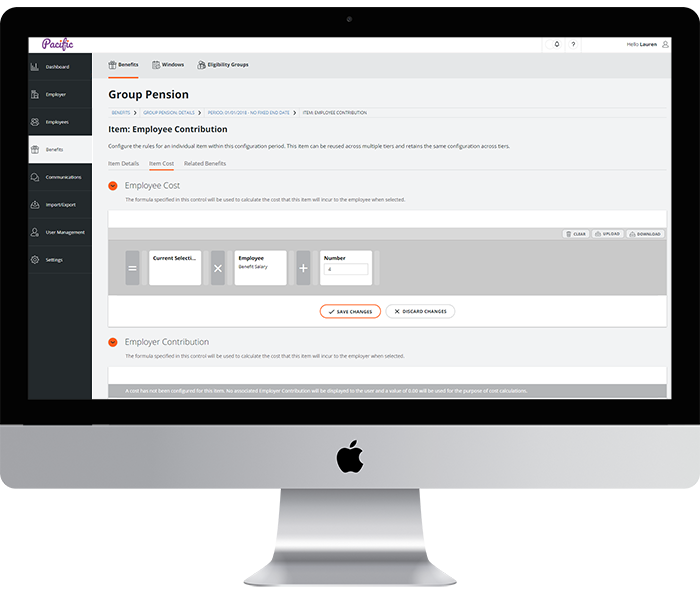 Rapid Benefits Configuration
You can save time and cost with Zest's revolutionary Benefits Builder.  Zest enables benefits to be configured quickly and simply, cutting implementation times dramatically. Build any benefit from any provider with ease, no matter how complex the scheme rules.
We're so proud of our benefit builder, that we are confident that you can set us any challenge to build your most complex benefit? We'll happily show you how easy it can be. Zest really is a quick to set up benefits platform.
Why Use Our Platform
Benefits Builder

Lets us configure benefits for you in a matter of minutes, not days. It's never been simpler to build even the most complex benefits. And they can be updated at any time quickly and easily.

Lower Implementation Fees

Less time means less cost. The savings in implementation times are passed on to you, so you can implement a new system at a fraction of the cost in the past.

Lightning Fast Set Up

Zest's Benefits Builder can have your benefit platform up and running in a fraction of the time compared to other platforms.

Seamless Renewals

Say goodbye to painful, time consuming annual renewals. Zest's Benefits Builder makes any scheme updates easier than ever to implement.
How It Works
We're removing implementation headaches with Zest's Benefits Builder. All benefit categories can be supported, including, but not limited to, pensions, car schemes, private medical insurance, life assurance, cycle to work, retail vouchers and discounts, health care cash plans, training and education and so much more.
Customise any benefit with just a few clicks of the button; from bespoke eligibility rules to rate tables it has never been easier to set up a benefit. It's never been quicker to build your benefit scheme. We'd love to show you how. Challenge us to build a benefit for you and we'll show you exactly how quickly we can build even your most complex benefit. Don't forget less time means less cost when it comes to implementing your employee benefits technology.
Other Features
As well as being quicker and simpler than ever to set up, Zest has a whole host of other benefits. Check out the pages below to find out how else your organisation can improve your employee benefits set-up.
Interested In Learning More?
Visit The Zest Blog
How can efficiencies in technology move on so quickly and progress so well to the point that I can download an app and build my own website on my phone, yet be charged in certain cases an excess of £50,000 to implement a benefits technology? Quite simply, this shouldn't be the case. If we put that in to a compensation and benefits environment, we all want state of the art tech to ensure that employee engagement, wellbeing, financial education is at a premium. However, it's always that implementation fee and hidden cost that comes along from a provider that really upset us.
Get in touch
Book a Demo