Car finance provider
UK based organisation
Operating for 30 years
Over 280 employees
First Response Finance has been providing vehicle finance for the sub-prime market since 1998. Taking pride in their people and the service they provide, they have regularly held high ranking spots in The Times '100 Best Companies To Work For' lists.
With a focus on their 'People First' values and improving further on their employee experience, First Response were looking for a fresh new look and approach to their employee benefits platform.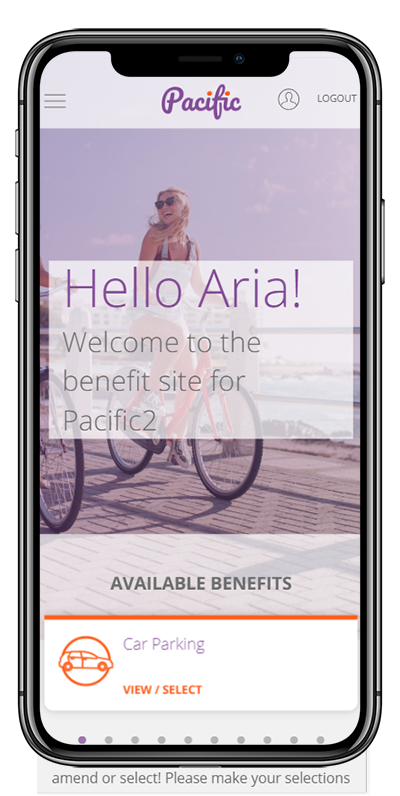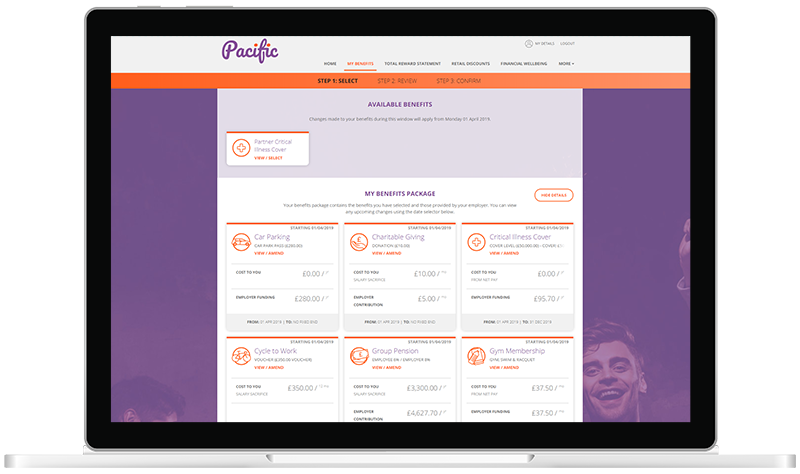 Challenges & Desires
Facing a competitive marketplace, First Response is continuously demonstrating an attractive benefits proposition to help attract and retain the best talent, ensuring their organisation is providing the best service to their customers.
Working to enhance their 'People First' values First Response's HR team were looking for an employee benefits platform which would effectively allow them to deliver their existing benefits scheme to their employees in an engaging and efficient way.
However, their existing technology was not performing in line with First Response's goals. Slow to load, confusing user journeys and complex manual administration processes combined to create a poor user experience. Often leaving employees and administrators feeling frustrated, lost and disengaged. There was always a requirement for ongoing training for employees as well as the constant fielding of frequent queries about benefits and the system itself.
First Response's existing platform was utilising large quantities of precious resources which could be focused elsewhere more effectively.
In need of a solution which would help, not hinder their efforts, First Response turned to Zest to provide a fresh engaging employee benefits platform which would offer easy access for employees to their benefits program. Empowering their people to make the most out of the great benefits scheme available to them.
First Response required a platform which provided simple and effective scheme administration. After facing the frustrations and restrictions of their previous technology, they were looking to utilise time and resource more effectively.
"We've been receiving some really great comments on the look and feel of the platform, it's something we've never had before."
Results
With a hands-on collaborative approach to working, the Zest team provided a really simple and informative design and build process, working to keep First Response informed and involved at every step of the way. Jennifer Gregory, HR Advisor commented: "Our Project Managers were fantastic, they carried out the project with complete control and were with us every step of the way, answering any questions we had."
A fast paced development and build process meant First Response were able to get their new employee benefits portal up and running in no time with little stress. Zest's Rapid Benefits Builder enabled benefits and eligibility groups to be built in no time, with all benefits rolled out to their relevant groups with the correct rates in an instant.
Using a friendly and intuitive platform, First response have been able to offer an engaging and clarified view of their benefits scheme. From log-in to check out, employees are able to make well informed decisions, understanding impact on salary, employer contributions and their overall remunerations package. "We've been receiving some really great comments on the look and feel of the platform, it's something we've never had before. People really liked the entire experience." Says James Lamb, HR Advisor at First Response.
With Zest's simplified intuitive user experience, First Response's HR team have found that they no longer need to provide hands on training to employees. Many employees are now logging on and making their benefit choices where and when it suits them. Questions regarding benefits selections have considerably dropped, providing a much more positive experience for employees and freeing up valuable resources to focus on other important projects.
First Response's HR team have also enjoyed vast improvements in the administration of the scheme. With simple changes to benefits content or eligibility groups handled in house and changes realised instantly, instead of having to wait days or weeks to see changes completed.
With the Zest dashboard they are able to easily access statistics on engagement and benefit take up without having to request complex reports. First Response can now pull any required data themselves without complication. Painting a clearer well-rounded view on the impact of their benefits scheme.