Every pay question answered
We believe it should be as simple as possible for employees to access essential
resources. That's why we created the Pay Centre: a portal where employees
can access everything they need to know about their salary, including their
payslips, P60s and benefits. This is all delivered online, through a
second-to-none user experience.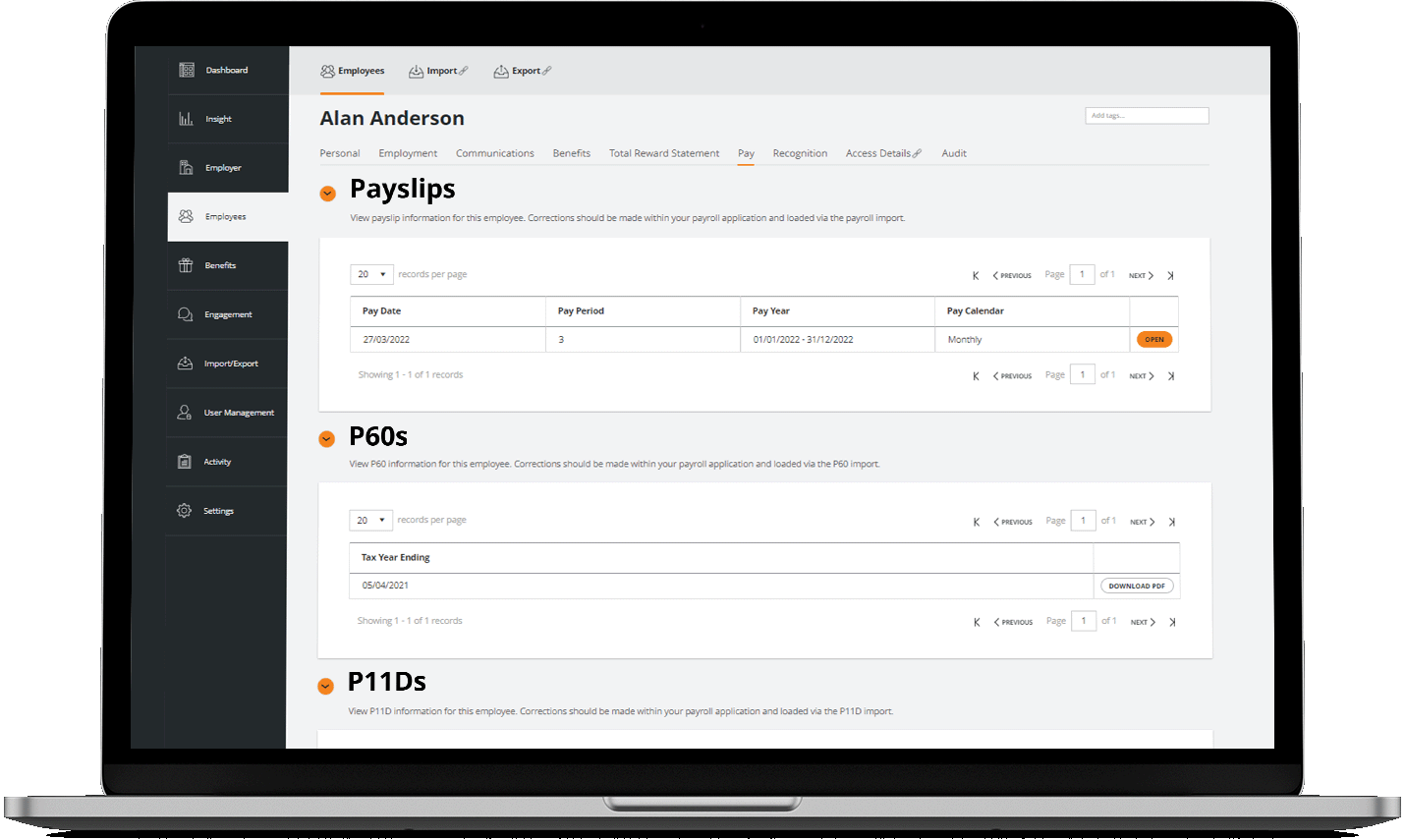 More access, fewer worries
Our Pay Centre is part of the Zest system, so employees
won't need to phone HR or remember their log-in details
for the payroll system.
The payroll information is simply loaded at the relevant
point in the weekly or monthly cycle, then employees
access their payslips online, quickly and securely.
It's comprehensive, too: P60 and P11d information can
easily be added once a year, so employees can view all their
payroll and benefit information in one place using Zest.
And, if they wish, your employees can export all of their
documents — payslips, P60s and/or P11ds — as a PDF.
Book A Demo
Drive benefit uptake
There's an extra big advantage to the Pay Centre.
When employees log into it to view their payroll
information, it encourages them to
simultaneously look at their benefits. This
engages them still further with your benefit
scheme as a prime incentive within your business.
Peace of mind
With the Pay Centre, you can relax in the knowledge that
it's all taken care of: Zest will ensure that your P60s and
other payroll forms are approved by HMRC each year.
We'll take the strain so you can do what you do best.
Book A Demo
The next generation of employee benefits technology has arrived.