Advanced Employee Data Security
We know your data is important, which is why at Zest employee data security is at the heart of our technology and everything we do.
That's why we encrypt all sensitive data, provide two factor authentication as standard, ensure our platform is completely GDPR compliant and so much more, guaranteeing you complete peace of mind when it comes to your employee data security. Furthermore, as an organisation, we are ISO 27001 accredited.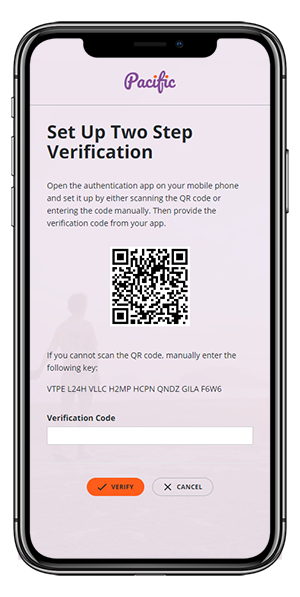 Automated Audits
Simply track and manage your employee data security with Zest's audit functionality. Any changes made to the portal are automatically logged, so you can see what change, export or import was made, when and by whom. With every employee having an audit trail associated with their account, you can track any changes that are made with ease.
Why Use Our Platform
Audit

Stay on top of changes and updates to all benefit and employee data with our audit function. See when the platform has been accessed, amended or updated, quickly and easily.

Two-Step Verification

Ensure complete security of your platform with the option to turn on two-factor authentication for employee log in.

GDPR Compliance

Zest is both fully GDPR compliant and ISO 27001 accredited, empowering you to manage your data in the most secure way.

Advanced Encryption

Provides the latest protection for your data, further helping to reduce and manage risk.
How It Works
Employee data security has never been more assured. Using a blend of the most advanced security features your data is locked down tighter than Fort Knox. From two-factor authentication helping employees keep their personal portals secure, to advanced data encryption you can minimise risk and ensure that your employee's details stay completely private.
Zest is also both fully GDPR compliant and ISO 27001 accredited, helping you to maintain your organisation's duties under the General Data Protection Regulation. Easily remove or amend employee data as required or requested without the need for complex and costly change requests.
Other Features
As well as being designed with a focus on security, Zest has a whole host of other benefits. Check out the pages below to find out how else your organisation can improve your employee benefits set-up:
Interested In Learning More?
Visit The Zest Blog
There's a huge range of technology available to help the wider HR community carry out their day to day activities, including benefits platforms. Many of these platforms cater for processes that have been standardised across organisations and sectors, such as recruitment, performance or absence management. Mature platforms for managing these core HR activities have been available for well over a decade.
Get in touch
Book a Demo