Join The Zest Club For Resellers
Zest Club is a new and exclusive offer for reseller partners to get more from their relationship with Zest.

As part of the Zest Club, members will have a unique opportunity to provide clients with a powerful, industry leading employee benefits platform without the development and maintenance costs associated with creating and maintaining it.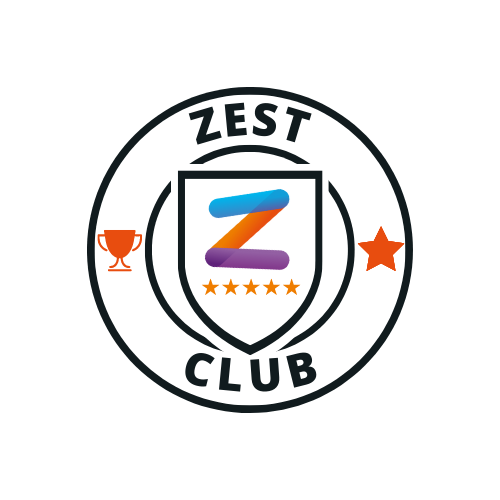 Why Zest Club?
Zest Club is perfect if you prefer to entrust support and implementation to us, leaving you free to sell your total proposition in the confidence that the rest is in safe hands.
We will take over seamlessly once your client has decided to use Zest, ensuring that their site is built and deployed to plan. We will continue to support them with training, support services, software updates and their annual enrolment windows.
But Zest Club is so much more. Join a community of enthusiastic resellers who believe that giving their clients the right employee benefits solution helps retain customers for longer, increases their NPS and improve their revenue generating potential.
Plus, you can use the Zest Benefits platform for your own employees so to build the fan base, reduce your own internal costs and understand the value of Zest will have with your clients.
Join our Lunch & Learn and get lunch on us from 12pm to 1pm – Friday 2nd December 2022. (£15 Deliveroo voucher when you sign-up and attend.)
Sign-up for our Lunch & Learn

Game changing for resellers
As a reseller we will train you and your team and work with you to ensure you feel confident selling Zest to your clients.
We will give you full product and sales training and help you where needed with the sales process with individual prospects.
Plus, your personal partnership manager will be there to support you and to make sure that you are kept updated on the latest developments in Zest.

Trusted Technology
Because all we do is software, you can be sure that you can always recommend the most advanced technology to your clients.
We deliver a constant stream of customer and market-driven enhancements with new features that allow our resellers to continuously stand out from the crowd.
Zest Club members are invited to quarterly roundtables and other events to ensure that you are constantly benefiting from our technology and industry insights.

Collaborative focused
Zest is unique in this marketplace, being a software only technology company.
We focus all our efforts on being the best we can when it comes to offering the most advanced benefits technology on the market.
This approach means we can support your clients employee benefits requirements in a completely collaborative way that always puts the interests of your clients first.

Build trust with your clients
You need to be confident that we have the know-how and resources to ensure your clients' data always stays safe.
That's why we go to great lengths to ensure that our software, security testing and our wider processes adhere to the highest data protection standards.
Zest is ISO 27001 accredited and we host it securely in the cloud by using Microsoft Azure to give you total peace of mind.

Exceptional support for our resellers
Because our partners are fundamental to our business, we make sure that our software is designed to support your clients needs.
By using our Rapid Configuration Technology and processes, we can easily and reliably create the most complex client sites in a fraction of the time of equivalent competing technologies.
Our aim is to help you to delight your clients and make you look good in the process.

Boost your bottom line
What's in it for you?
We provide enhanced commission rates for all our Zest Club members for each successful new client onboarded.
Simply book a call back with our partnership team about whether Zest Club is right for you and how much you could earn.
Join the Zest Club!
Want more from being a Zest Club Member?
Enhanced commission rates
Quarterly roundtables
Zest Club social events
Exceptional support
Trusted technology that delivers
Collaborative problem solving
 Zest Benefits Platform to use for your own employees
Join our Lunch & Learn and get lunch on us – 12pm – 1pm – 14th October 2022. (£15 Deliveroo voucher when you sign-up and attend.)
Join Our Lunch & Learn